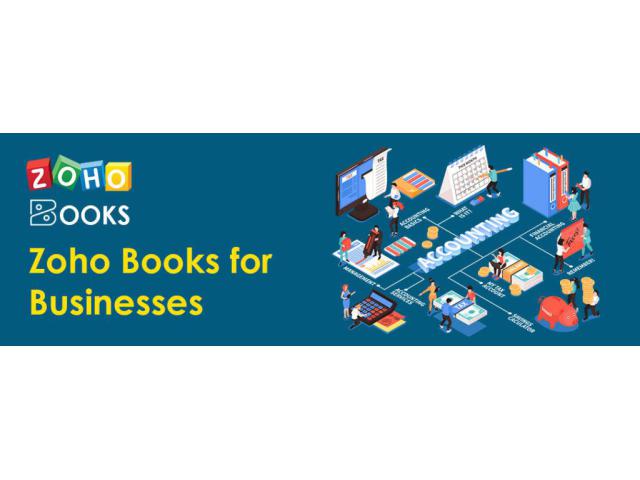 Zoho Books is an easy-to-use online accounting software designed for small businesses to manage their finances and stay on top of their cash flow. Get started easily with invoicing, tracking expenses, inventory management and more. Automate tedious tasks
Streamline your business's accounting process with Zoho Books. Manage accounts payable and receivable, track expenses, generate invoices, and reconcile transactions quickly and easily. Monitor financial performance with powerful reports and insights - try Zoho Books today!
Zohobooks is the perfect accounting software for small businesses. It's intuitive, secure and scalable, and it automates processes so that you can focus on growing your business. Get started today with a free trial of Zohobooks for easy
Zohobooks accounting software is the perfect solution for businesses in Dubai to manage their accounts and finances in an organized manner. It helps businesses of all sizes to streamline their accounts, invoices, bills, and other financial tasks, thus saving them valuable time.
Zohobooks offers various features that make it stand out from other accounting software. It not only helps businesses with their bookkeeping needs but also takes care of payrolls, taxes and all other accounting related tasks efficiently. With its user-friendly interface and accurate reports, Zohobooks makes it easy for businesses to keep track of all their financial data in one place.
Overall, Zohobooks online software is a great tool for businesses in Dubai that need an easy-to-use yet comprehensive accounting solution. With its intuitive features and accurate reporting capabilities, it can help you take your business's financial management to the next level!
Get organized with Zohobooks and free yourself from accounting management hassles!
Contact for details
www.perfonec.com