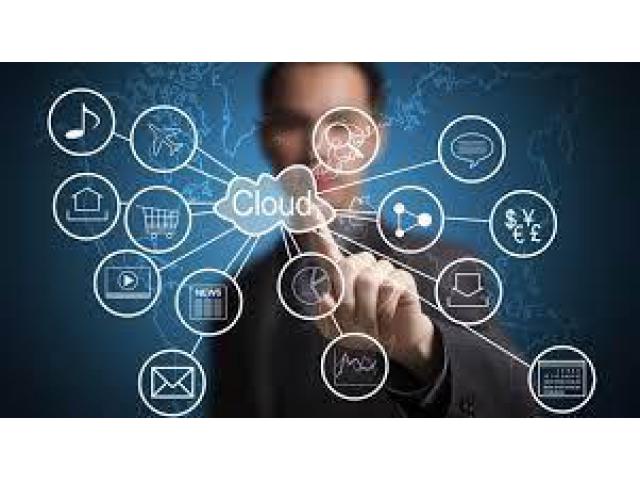 Sage 50 Features
Sage 50 is one of the most commonly used accounting software packages in the world. It is a comprehensive suite of products that helps manage the entire accounting function of a business. Sage 50 has a range of features and modules to accommodate the specific needs of accounting professionals and their clients.
One of the primary features of Sage 50 is its intuitive user interface which makes it easy for accountants and business owners to quickly access the information they need. Its menu structure and navigation tools allow users to easily locate any section or module within the software. Of course, the user experience can be further enhanced by using the various customization tools provided.
Sage 50 also offers a wide range of accounting features, such as account reports, sales and purchase orders, invoices, banking and payroll. Additionally, its integration with Microsoft Office ensures that data is kept up-to-date and accessible across multiple devices. Sage 50 also comes with integrated timekeeping, inventory tracking, project management, and more.
In addition to its comprehensive accounting features, Sage 50 also has a range of financial modules that allow users to easily track their financial data and analyze performance. This includes forecasting and budgeting capabilities, general ledger, accounts payable and receivable, statements, and much more.
Sage 50
For accounting professionals, Sage 50's integration with other applications is where it truly stands out. Sage 50 seamlessly integrates with various software applications, giving users access to a variety of features from other systems. This allows users to customize their software experience and use tools from different vendors without any additional cost or effort.
Most commonly, Sage 50 integrates with other accounting software such as QuickBooks, Xero, and Peachtree. With these integrations, all of a user's accounting data can be stored in one place and be accessible from multiple applications. This allows for easier management and compliance with government regulations as it eliminates the need to store data from different sources in separate locations.
Sage 50 also offers additional integrations through its API feature. This API gives users the ability to link Sage 50 data with a variety of applications, such as payroll and HR softwares, and exchange necessary information between systems. This makes it possible to synchronize the data across multiple systems and ensure accuracy and consistency.
Accounting Software
Accounting professionals know the importance of having accurate and up-to-date financial records. That is why, when choosing accounting software, it is important to consider its ability to sync with other systems. Most accounting software packages integrate with other systems, thereby giving accountants access to all of their data from a single interface.
With Sage 50's integration, users can sync their data with other systems, such as QuickBooks, Xero, and Peachtree, without needing to invest in additional software or complicated integrations. This ensures that all data is kept up-to-date and that users can access the information they need from one place.
Sage 50 can also connect to other third-party applications through its API feature. This allows users to easily access information from other systems and automate processes, eliminating the need for manual updates.
By integrating Sage 50 with other software and services, accounting professionals can take full advantage of the features and tools offered by these other systems. This allows them to streamline their workflow and focus on more important tasks.
In conclusion, Sage 50 is an excellent accounting solution that comes with a range of features and powerful integration capabilities. Its integration with other applications, such as QuickBooks, Xero and Peachtree, as well as its API feature, give accounting professionals the ability to optimize their workflow and access all of their data from a single interface. Therefore, Sage 50 is a great choice for accounting professionals who need an efficient and easy-to-use accounting package.