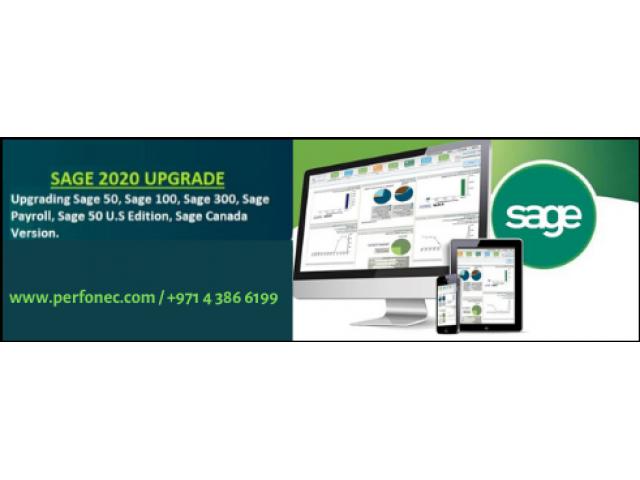 The Sage 50 2020 perpetual license and Sage 50cloud will be released on July 17, 2020.
Here are some of the highlights you will see with the new release:
• Address fields associated with Maintenance records for Customers, Vendors and Employees were expanded to put up a greater number of characters for longer addresses (increased from 30 to 50).
• The Deposit Ticket ID field has been extended to put up to 20 characters (increased from 8 to 20).
• The Item Type field linked with Inventory Items was expanded to accommodate more characters (increased from 8 to 20).
• The Notes field was added to the uphold Vendors area and mirrors the setup of Maintain Customers where the Notes field has existed for many releases.
• IPM Inbox Notification: For messages that users have not dismissed in the carousel, a new "bell" notification was added to the Top Navigation on the Dashboard to indicate how many active messages have not been read or dismissed. Clicking on the "bell" icon will open the Sage Message Center which will display active messages, with a read or unread status.
• With many States introducing Paid Family Leave laws and other added employee withholding taxes for selected types of businesses, fields "Special 3, 4 and 5" were added to the Withholding Info tab in the Maintain Employees & Sales Reps.
• When emailing a Customer form, you can now prefer to email a specific contact, other than the primary/bill-to contact by default. Forms included are: Sales Orders, Quotes, Proposals, Sales Invoices, Credit Memos, Change Orders and Receipts.
With the new release there will be a required database upgrade (Pervasive v11 to Actian Zen v13). The upgrade will ensure that the latest updates to the Windows operating system are fully compatible and include the latest security countermeasures to protect company data.
Please contact us if you have any questions +97 4 386 6199 / www.perfonec.com !!!