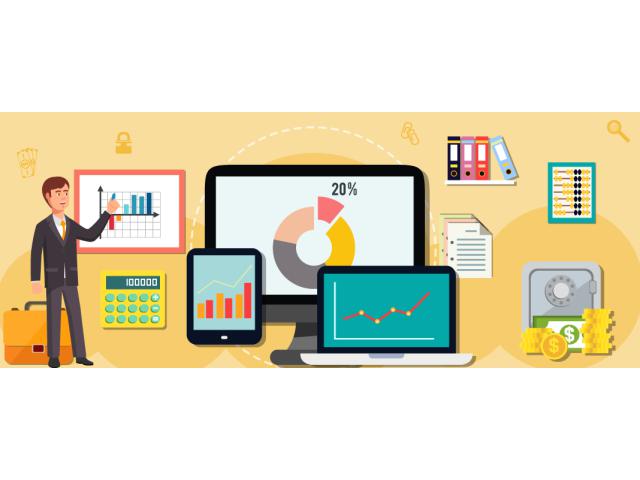 Are you looking for an easy way to keep track of your business finances? That's where Quickbooks comes in. It is the best accounting software for small businesses and can be used by anyone who has a need to pay bills, manage the books, or keep track of inventory and expenses. Accounting is hard, and QuickBooks can make it easier for you to track income and expenses. We'll show you how many useful features they have that will help your business finances grow. If you don't use QuickBooks yet, there's no better time than now to learn how it works.
Features of Quickbooks Accounting Software:
Makes it easy to access the system from anywhere, anytime
The easiest way to track your cash flow and make business decisions is to use QuickBooks. It's a great tool that allows you to focus on running your business instead of worrying about the mechanics of it. Access your data by anywhere via MAC, PC, Tablet, or phone. Quickbook accounting store your business all dat in the cloud and allow you to turn your business online
Easily track your cash flow
Track your business expenses, so you can make sure you're getting paid for all of your creations. It's easy to send quotes and invoices, so you'll never have to worry about lost or late payments again. You can also sort receipts in one place — review them quickly and see exactly what you need to pay.
Automatically backs up all your data and ensures that it is up-to-date
Time is money, and in today's fast-paced world, we want to be as efficient as possible. That means that you should always have the most accurate information about your finances at your fingertips. Sync with your bank and favorite apps, so your books are always accurate and up to date.
unlimited customer support
When it comes to accounting software, QuickBooks Accounting has always been one of the market leaders. With QuickBooks free and unlimited customer support, help is always just a click away if you ever run into trouble.
Wish to know more about how QuickBooks for your business? 
L: +971 4 386 6199 | M: +971 56 408 5594
Email: sales@perfonec.com