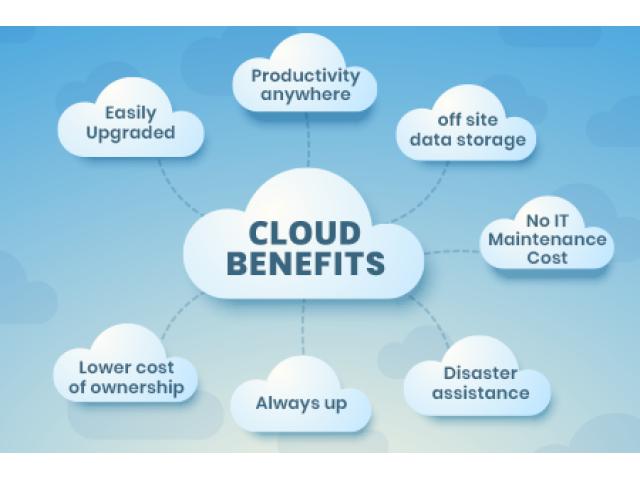 If you're a small business owner, you're probably familiar with QuickBooks Desktop, the popular accounting software that has been helping businesses manage their finances for years. But have you ever considered hosting QuickBooks on the cloud? Cloud hosting is an innovative way to access your software and data from anywhere, at any time. So, let's research into the world of cloud hosting for QuickBooks Desktop!
Calculating the Costs and Advantages of QuickBooks Desktop on Cloud Hosting
Migrating your QuickBooks software to cloud hosting is an excellent decision that can offer many benefits to your business. But before making the transition, it's crucial to consider the costs associated with this method. There are several factors to consider, including both one-time and ongoing fees such as hosting fees, license fees, and increased security measures.
Cloud hosting can increase your overall productivity and allow for more collaboration between team members.
It also provides enhanced flexibility and scalability, which can cater to the changing needs of your business.
Moreover, by moving to the cloud, you can reduce your reliance on physical equipment, making your data more accessible from anywhere and at any time.
Choosing cloud hosting for QuickBooks can be an efficient way of managing your finances while enjoying the numerous advantages of cloud technology.
One of the most significant benefits is increased reliability, as the software is hosted on highly secure and redundant servers.
Another important advantage is scalability, as cloud hosting allows businesses to easily add or remove resources based on their needs.
Cloud hosting also provides enhanced accessibility for remote workers, allowing them to access the software from anywhere with an internet connection.
Finally, real-time data synchronization across multiple devices ensures that all team members have access to the most up-to-date information at all times.
All of these benefits make cloud hosting an excellent choice for businesses looking for a streamlined and reliable solution for their accounting needs.
To Conclude
In conclusion, hosting QuickBooks Desktop on the cloud is a game-changer for any business looking to improve its financial management processes. It offers many benefits, including access to your data and software from anywhere, better security, and cost savings. By choosing cloud hosting for QuickBooks accounting software, you can focus on growing your business without worrying about costly IT infrastructure or security issues. So why not make the switch today and see the difference for yourself? We hope our blog post provided valuable insights into the world of cloud hosting for QuickBooks. Thank you for joining us on this journey!
For details Contact
www.perfonec.com